Events Planner Huntington Beach California Meetings and Events

Events Planners seeking meeting and events space in Huntington Beach California can choose hundreds of meeting spaces from small restaurant rooms where you only pay for the meals consumed to larger, unique venues in museums, hotels, parks, churches, golf courses and the grand ballrooms of the luxury resorts. As always, the many great events held in Huntington Beach can be found on our extensive Huntington Beach Events page. And for a fantastic Huntington Beach meetings and events photographer, here are some considerations you'll want to keep in mind in efforts to obtain events coverage.

Huntington Beach Meeting Space
Central Library Theater / Central Library Meeting Rooms,
7111 Talbert, Huntington Beach, CA hbpl.org
Contact: Information and Cultural Center, 7111 Talbert Avenue, Huntington Beach, CA 92648 voice: (714) 960-8839 / fAX: (714) 375-5180 email: roomrentals@hbpl.org

Ideal for weddings, business meetings and community groups, there library was designed by the famous architectural team of the father-son Neutras, whose goal was to blend the interior environment with the Central Park setting. While you'll not see that in the Library Theatre, the meeting rooms of fantastic views during the day. The Huntington Beach Library and Cultural Center offers the ideal setting to ensure that your next event is a tremendous success. Located in a 350-acre park, the cultural center features a beautiful theater, meeting and event rooms, a full kitchen, and state-of-the-art equipment facilities. No matter what the occasion - business meetings, social gatherings, exercise classes, or receptions for up to 350 people - the library's beautiful conference facilities are available for rent for groups and functions large and small.

Facility features 7 meeting & banquet rooms, 319 seat state-of-the-art theater, videoconferencing centers, children's theater, art galleries, piano room, free parking, audiovisual equipment, business supplies, catering kitchen, coffee bar kiosk and more.
Library Theater (capacity 319) / Balboa Room (capacity 20/25) / Maddy Room (capacity 50/60 / Room B (capacity 40/50) / Room C (capacity 50/90) / Room D (capacity 50/75) / Room C&D combined (capacity 175/200) / Room E (capacity 20/30) / Children's Storytime Theater (capacity 100) / Talbert Room (capacity 120/150). Prices start at $65/hour.
SeaCliff Country Club
SeaCliff Country Club features several clubhouse rooms with meeting space, and hosting of golf events.
Huntington Beach International Surfing Museum
411 Olive Avenue, Huntington Beach, CA 92648
Call: 714-960-3834 Fax: 714-960-1434 surfingmuseum.org

The Huntington Beach International Surfing Museum is available for special events, social, dinner or meetings. It's so much nicer than your average hotel meeting room and you're surrounded by history! Contact the museum for booking information or reservations.
Newland House Museum Barn and Grounds at Newland House overlooking Bartlett Park
19822 Beach Boulevard
Huntington Beach, California 92648
Call City of Huntington Beach Community Services: (714) 536-5486
Newland Barn is available for rent; the museum is not. The barn and grounds contain a wedding gazebo and rose garden next to the barn. The grounds can accommodate 200 people or less (contact the City Community Services Department for exact numbers.) The combined space of Newland Barn and the lawns allows for guests to walk around in open space and go inside for food buffets and entertainment. Inside the barn, approximately 65 people can sit and dine or 90 can stand and circulate. A paved parking lot with 60 spaces is adjacent to the Newland Barn and additional parking in the Newland Center lot, connected to this venue is located a few yards away.
Zack's Beach Catering,
Pacific Coast Highway at Main Street, Huntington Beach, CA 92648 (714) 536-0215
You can hold a birthday party, anniversary, wedding, kid's party, corporate incentive or team building luncheon or dinner with games and fun, Mexican-themed meal, volleyball tournament...you name it. Zack's has a tiki-theme with palapa-shaded tables on a patio deck right on the beach. There are free summer concerts next to the patio, with restrooms and showers all available. For more information on hosting a catered function, call (714) 536-0215.
Restaurants
DUKE'S Huntington Beach LARGE PARTY MEMORANDUM
Restaurant information: 317 Pacific Coast Highway Brett Barnes/ General Manager
Huntington Beach, CA. 92648 Jana Heetland/Group Res. Manager
(714) 374-6446 - Phone Joanne Williams/ Asst. Group Reservations
(714) 374-6066 - Voice Mail Phone: Fax:
(714) 374-6546 – Fax Date: # of Pages

Duke's Huntington Beach is designed to accommodate small reservations of 1-12 guests throughout its main dining room. For groups of 13 – 27 they offer a private boardroom, which can be reserved during both lunch and dinner. Special restrictions apply. Larger groups need to speak directly to the group reservation manager for other options and availability.*Pre-selected appetizers, wine, entrees and desserts required for all groups to facilitate service. No separate checks. Table service only, banquet service not available. Call for details. Boardroom use fee starts at $150.00 - $300.00, plus tax, pending revenue. Huntington Beach room Use Fee starts at $500.00 + tax. Prime hours fees will vary. Call for details. Credit card receipt for Room Fee payment is confirmation of reservation. At an additional cost, Duke's provides beautiful fresh flower leis and/or haku wreaths.(head wreath). In the event that your group count exceeds maximum, an additional reservation must be made within the main dining room; boardroom contracts/agreements/menus do not apply. No guarantees for main dining room reservation availability. Call for details.

Room Hours: Monday through Thursday – 2 dinner reservations available: 5pm – 7:00pm and 8pm – 10:30 ( 1 seating available pending). *Friday evenings - 2 reservation times available: 5pm – 7:00pm and 8pm – 10:30pm ( during prime months – no 8 pm seating available) *Saturday evenings – 2 reservation times available: 4:30pm – 7pm and 8:00 – 10pm (during prime months – no 8 pm seating available) *Sunday evenings – 2 reservation times available:
4:30pm – 7pm and 8:00 – 10pm *Tuesday thru Saturday Lunch Reservations - available from 11:30 – 2:30pm. Boardroom is not available during Sunday Brunch. During the months of June, July and August the Boardroom isn't available for Friday and Saturday reservations.
Old World Village German Restaurant Festival Hall
Old World German Restaurant, 7561 Center Ave.,
Huntington Beach, California 92647 Call: (714) 895-8020
Festival Hall accommodates 150 - 700 people Saturdays (after 11 pm Fri/Sun Mon - Thur. 11 am - 4 pm 6 pm - 11 pm 3 pm - 11 pm Any 6-hours till 11 pm Any 6-hours till 11 pm Hall Rental with catering from Old World 200 person min. Festival Hall Festival Hall Old World Lounge seats 50 - 100 persons O.W. Lounge accommodates 50 - 100 people Saturdays (after 11 pm: Fri/Sun Mon - Thur. 11 am - 4 pm 6 pm - 11 pm 3 pm - 11 pm 6-hours till 11 pm 6-hours till 11 pm Hall Rental with catering from Old World 50 person min. Lounge Patio (available with Festival Hall or Lounge)

Gazebo & Patio seats 25 to 200 persons Gazebo & Patio outdoor reception accommodates 25- 200 people Saturdays Fri/Sun Mon - Thur. Any 6-hours until dusk Any 6-hours till dusk Any 6-hours till dusk. Patio Rental with catering from Old World. 50 person min Rent Only (own catering) Gazebo Rates for Saturday Gazebo Rates for Friday & Sunday
Gazebo only No Recept. Gazebo with Recept. @ Old World Gazebo only No Recept. Gazebo with Recept. @ Old World Chairs are not included with Gazebo rental Gazebo with tables set-up outside Gazebo and Old World Patio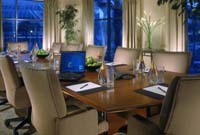 Meetings, Events and Group Services Are Available for Free!
Resorts & Hotels Meeting Site Selection Make this an Affordable Option

Our affiliate partnership with Advanced Reservation Systems, ARES Travel includes an extra service for you, the meeting planner or conference coordinator seeking to book hotel space for a convention, conference or even wedding events. Assisting you and your company or organization, the company acquires rooms for your event, both for your hotel guests and for your meeting space. Many services are free! Learn More · Make an Inquiry
Hotel and Meeting Site Search and Analysis

Finding meeting and sleeping services such as the best rates for rooms for your event can be a challenge. Knowledge of the local hotels enables us to move quickly, narrowing your options as we focus our search on the meeting space to meet your requirements. This work can be time consuming and an added task you don't want. Ares Technology does it free of charge. Learn More · Make an Inquiry

Inspection & Contract Negotiations

Years of experience in the hospitality industry, uniquely qualifies this service to provide comprehensive analysis of hotel property contracts. In addition to knowledge of confusing and complicated issues such as cancellation and attrition, the service represents you by negotiating the most favorable terms possible and limiting your liability. Helping conference planners, event planners, meeting planners and corporations reserve room blocks or sub-blocks, generate a pick-up report, print out/email confirmed reservations, receive payment information, update room availability, and much more— are all available from one web browser application provided to you.
This calendar does not guarantee accuracy of information as events are subject to change.